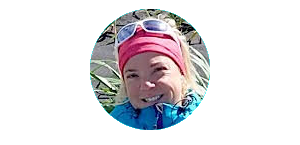 Natalie, originally from the Czech republic, started to paddle in Great Britain in 2009, and considers the tidal Thames to be her home waters.
Natalie is L3 Performance Coach, advance water leader and advance water coach. She can provide many personal awards, including Sea kayak Award, Coastal Award, Coastal Navigation and Tidal Planning, and is Paddlesport Leader Award provider.
Natalie loves any type of sea kayaking, her favourite are long journeys. She circumnavigated the mainland of Britain and Iceland with her husband Michal, and Ireland with her girl friends. Lately she can be seen exploring sea and rivers and pushing boundaries on a stand up paddle board.
Natalie is one of the main founders and organizers of the regular event, the Women's Sea Kayak Festival in Devon, her passion is to encourage and empower women to learn mer skills, overcome challenges and enjoy the time spent on the wonderful blue space or the water.