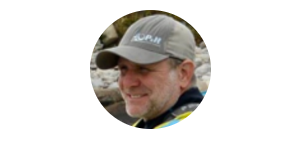 Sid has been kayaking and canoeing for over 35 years and first qualified as a coach in 1989. He has spent a large portion of his life exploring in different boats.
Expeditions have taken him to Greenland, Northern Canada, Siberia and throughout Europe.
As well as holding the British Canoeing Coaching Diploma he is also a level 5 sea kayak, Level 5 open canoe coach, Level 4 white water and surf kayak coach.
He works full-time as a coach and coach educator at all levels.
He is based in North Wales and works for Plas y Brenin, The National Mountain Sports Centre where he leads on 'Teaching and Learning'.